Originally opened as a tea and chocolate shop, The Vine & Leaf has now added
a wine shop and cafe, serving wine by the bottle or the glass in our wonderful sipping room!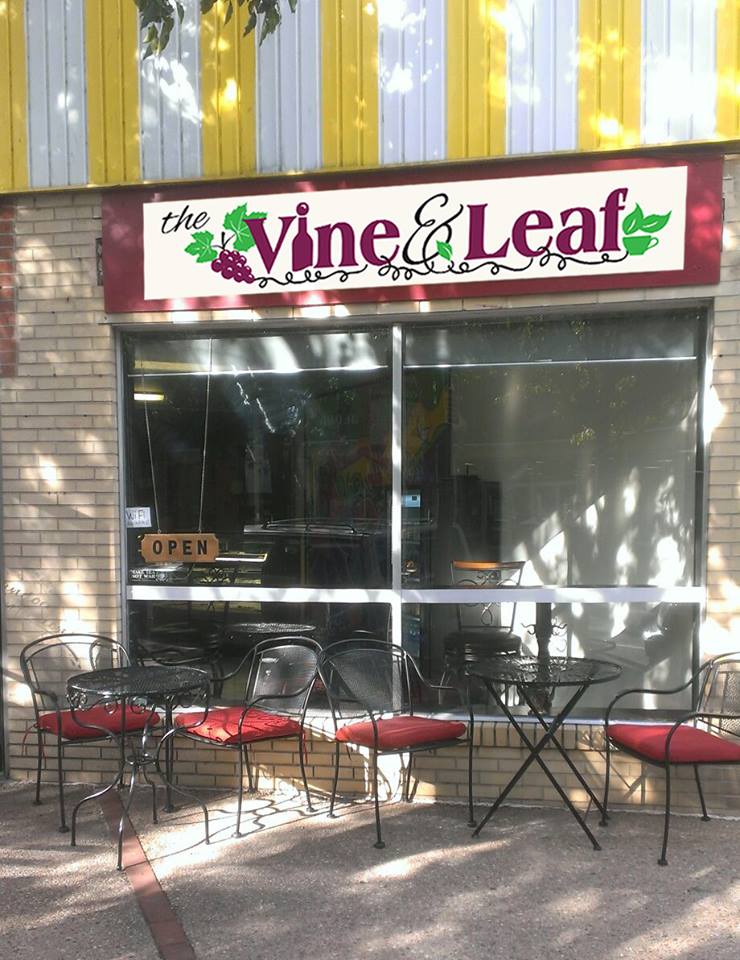 Come visit our location in Historic Downtown Front Royal!
---
Some of our great reviews!
Jessie R.
☆☆☆☆☆
This is a lovely little tea and chocolate shop in downtown Front Royal. You can have your choice of fresh brewed tea from their extensive selection while you dine on their affordable and delicious chocolates! Their sipping room has tables and chairs for more formal sipping and a loveseat and arm chairs for a more relaxed visit. It's the perfect place to curl up with a good book and read under the giant paintings that harken back to an old English wood.
Lera L.
☆☆☆☆☆
Love this place! Nice comfy chairs, nice soft music, great staff, perfect place for a cup of tea. The tea selection can't be beat and the prices are great. Chocolates are wonderful too!
Debbie Nicholson
☆☆☆☆☆
What a wonderful little tea and chocolate shop! We really enjoyed both the tea and the chocolate, the turtles are amazing!
Monica Dilworth
☆☆☆☆☆
Cozy atmosphere, novelty chocolates and a wide variety of high quality teas. Recommended!